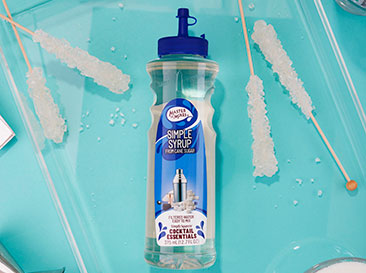 It's why we've been at the forefront of packaging innovations from Finest Call to Reàl Cocktail Ingredients and everything in between. Since it's launch in 2006, we've seen how much Cocktail Essentials has grown as a brand in the eyes of the consumers.
Recently, our knowledge of the world of professional mixology afforded us the opportunity to identify a trend at top bars around the world, wherein small plastic squeeze bottles complete with spouts on top are being used to dispense all types of syrups, juices and other premium ingredients. In this case, what is functional and efficient for a professional can also be a huge convenience to aspiring mixologists in their own home bars.
Launching in June of 2018 as the next generation of Cocktail Essentials, we are proud to introduce a one of its kind line of premium cocktail ingredients packaged in our new squeeze bottle featuring ABM's proprietary "Mixo Spout". The brand family uses only premium ingredients such as cane sugar and single pressed juices to deliver high end mixologist quality cocktails.