Agalima
Inspired by the simplicity of classic, authentic cocktails, Agalima Organic captures three of the world's most famous flavors using only the freshest, organic ingredients.
Visit Site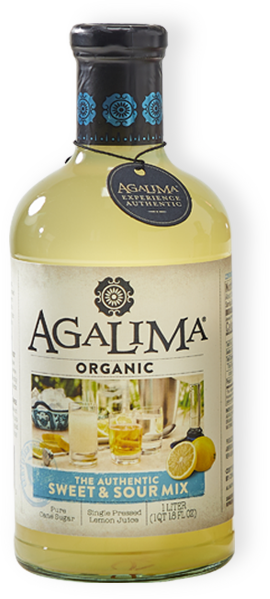 View All Products
Agalima
Inspired by the history and tradition behind some of the world's most famous cocktails, Agalima is a line of organic cocktail mixes that pays tribute to the authenticity of these widely enjoyed flavors. Made from high-quality, organic ingredients, each of Agalima's three flavors tell a genuine, distinct story through people that enjoy them.
Agalima's lineup includes the first organic Sweet & Sour mix on the market, a Margarita Mix that is made up of only five natural ingredients, and a Bloody Mary mix with a subtle, smoky profile and the perfect level of premium organic spices. Packaged in a premium glass bottle with a guaranteed unopened shelf life of up to 18 months, Agalima is the premium product made with real ingredients that health-conscious consumers have been waiting for.
Beyond that, Agalima as a brand aims to tell the story of how these cocktails consistently bring people together. Through a shared drink, real people are creating stories and memories every day, and Agalima aims to be the connecting force that everyone can share together. Whether you are recreating rituals of old or developing a tradition of your own, tell your story with Agalima.