Reàl
Infused
Exotics
Crafted with mixologists and chefs in mind, Reàl Infused Exotics is a one-of-a-kind family of products that capture real fruit taste in a squeezable, pourable, and shelf-stable container.
Visit Site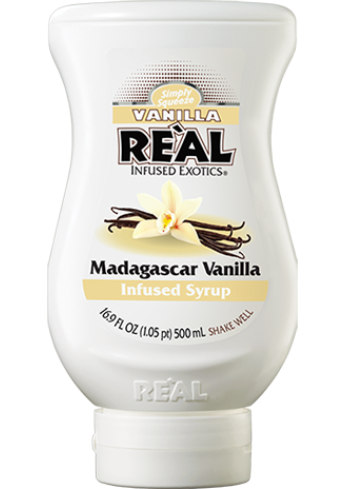 View All Products
Reàl Infused Exotics
Initially introduced in 2006 as Coco Reàl, the first Cream of Coconut available in a convenient plastic squeeze bottle, the brand has since expanded with a complete high-end line of innovative puree infused syrups. The original and highly unique bottle shape combined with a custom closure featuring the exclusive volcano spout allows the brand to offer a carefully crafted, highly satisfying user experience.
Reàl Infused Exotics has been discovered and championed by many of the most highly regarded, prestigious innovators in the world of professional mixology, and is quickly growing into a staple for those in the culinary space as well. A commitment to sourcing only the finest varieties of single pressed fruit and blending these with 100% cane sugar has burnished the brand's reputation for unparalleled quality on a global stage. This young and emerging brand has already had a major market impact since its inception – And this impact should continue to be felt as the brand matures and comes into its own in the years to come.