Master of
Mixes
Master of Mixes is our one-step cocktail mix created specifically for consumers to easily create true-to-taste cocktails at home without the hassle.
Visit Site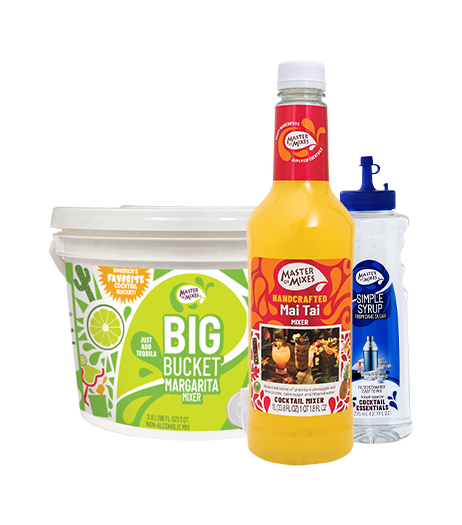 View All Products
Master of Mixes
Master of Mixes is the world's number one cocktail mix brand designed and created exclusively for the home bartender. Born in the early 1970's, Master of Mixes began its tradition of innovation by introducing a clear, 750 ml bottle at a time when the category was dominated by smaller, traditional green glass bottles.
Almost 50 years and hundreds of millions of bottles later, the brand has five package sizes and over 30 different flavors in its market-leading portfolio. Each flavor features a simple to execute one-step cocktail whereby the consumer merely needs to add alcohol and ice to achieve a mixologist quality drink. With its newly launched web-app Mixologypro.com, this same consumer also has instant access to dozens of more complex cocktail options for any flavor he may be using.
The brand continues to evolve as its influence continues to become more global at the same time that its product offerings and overall brand experience tend to the more personal and interactive.