It's All About the
Cocktail
American Beverage Marketers is committed to long-term world-wide leadership in the development, marketing and sale of premium cocktail mixes and ingredients from source to sip.
From our founding, we set out to be the best at one thing and one thing only – cocktail mixes and ingredients. We are proud to say that 25+ years later, they're still our one and only focus. No matter how the industry changes, we will always stay true to what we do best.
Each of our four core brands, Master of Mixes, Finest Call, Reàl Infused Exotics, and Agalima Organic, serve a very specific market, and they have been created to successfully address a cross section of functions throughout the category. By offering a variety of product lines, we're better able to meet the multiple and varied needs of our diverse global customer base.

Innovation at American Beverage Marketers has taken many forms over the company's lifespan. From first-of-its-kind product development and bottling technologies, to game changing packaging innovation, pushing boundaries within the industry is a part of our DNA and will remain part of it for decades to come.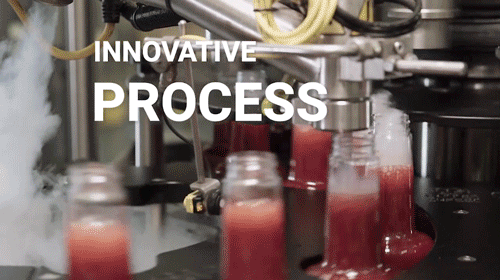 Our dedication to developing the highest quality products start with putting the finest ingredients on earth into every single bottle. We've scoured the globe to find the perfect fruit varieties to ensure a consistent flavor profile in every batch, and have identified the optimal harvest time for every ingredient to guarantee a tasty product, every time.
To ensure quality and consistency in every product that leaves our warehouse, we've created a manufacturing environment that is truly second to none. We've invested in top of the line batching and bottling equipment, dedicated ourselves to perfecting and developing high-quality processes, and devoted resources to ensuring that every person on our team is a top performer.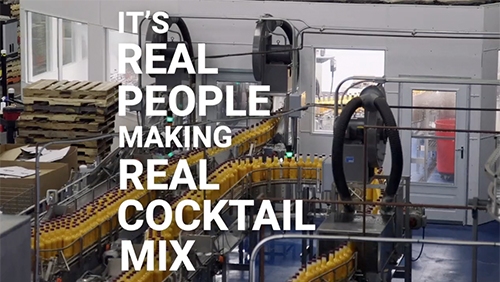 As a global leader and innovator in the category, not a minute goes by when someone isn't enjoying a delicious cocktail that was made using an ABM product. From Australia to Africa, Europe to South America, our products are on shelves and in bars and restaurants in nearly 100 countries….and counting.
At the end of the day, American Beverage Marketers stands out because of the nature and quality of its people. Dedicated and loyal, the ABM family is made up of talented individuals, who, through demonstrated performance, have earned the pride that comes with being part of a winning team. The company is committed to identifying, training, and ultimately, retaining, hard-working, positive individuals who gain deep personal fulfillment from their part in the building of an enduring, world-class company.